Japanese deputy consul general to speak Nov. 18 on U.S.-Japan relations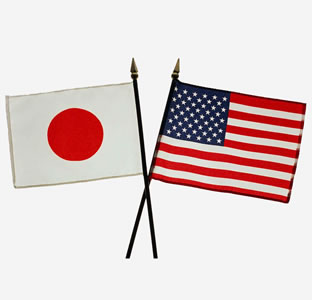 Share this Story
(Nov. 16, 2009)--The UTSA East Asia Institute will present Mitsure Murase, deputy consul general of the Consulate of Japan in Houston, speaking on Japan-U.S. relations at 7:15 p.m., Wednesday, Nov. 18 in Business Building Room 1.01.20T on the UTSA Main Campus. The seventh and final lecture in the fall series is free and open to the public.
A graduate of Doshisha University of Kyoto, Murase has served in Africa and the Middle East. He will talk about the recent Japanese election, which resulted in a major shift of power from the Liberal Democratic Party to the Democratic Party of Japan, in addition to Japan's current economic situation. He also will discuss various aspects of Japan-U.S. relations including economic cooperation, climate change and regional cooperation as well as why Japan-U.S. relations are crucial.
"UTSA's East Asia Institute was established to build a bridge to enhance education, culture and business, bridging San Antonio and the Orient," said Don Lien, East Asia Institute director and holder of the UTSA Richard S. Liu Distinguished Chair in Business. "It is our hope that the UTSA community and the public find Deputy Consul General Murase's speech educational and informative, considering Japan is the fourth largest trading partner of the United States."
The UTSA East Asia Institute promotes appreciation and understanding of East Asian societies and cultures on campus and in the community through research, outreach, networking, education, student and faculty exchange, and business development and cooperation. To that end, the institute organizes an array of educational and cultural events, encourages research collaborations at UTSA and with participating East Asian universities, and promotes business collaborations and cooperation among the UTSA and San Antonio communities and East Asian cities and countries.
To learn more about UTSA East Asia Institute events, call 210-458-4943.