UTSA to host Dec. 12 screening of PBS documentary 'The Principal Story'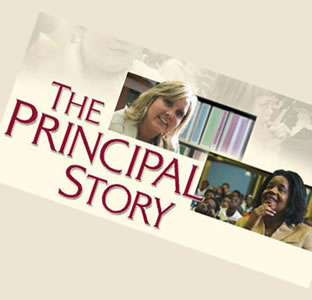 Share this Story
(Dec. 7, 2009)--The UTSA Department of Educational Leadership and Policy Studies in the College of Education and Human Development will host a screening of the PBS documentary, "The Principal Story," at 10 a.m., Saturday, Dec. 12 in the University Center Denman Room (2.01.28) on the Main Campus.
The documentary illustrates the stories of two principals and paints a dramatic portrait of the challenges facing America's public schools -- and of the great difference a dedicated principal can make. The screening is free and open to the public.
Tresa Dunbar is a second-year principal at Chicago's Nash Elementary, where 98 percent of students come from low-income families. Kerry Purcell,in Springfield, Ill., has led Harvard Park Elementary with similar demographics for six years. Both women are followed over the course of a school year and take the viewer along for an emotional ride that reveals what effective educational leadership looks like in the 21st century.
For the screening, students with permits can park in any student or Faculty B parking slot. Viewers without permits can park in the north or south garages.
For more information, contact Alan Shoho at 210-458-5411.