UTSA Mexico Center admitted to Inter-University Program for Latino Research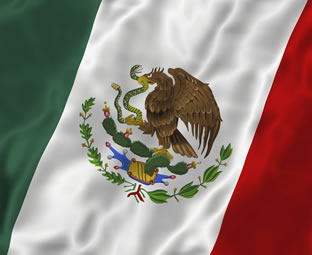 Share this Story
(Dec. 16, 2009)--The University of Texas at San Antonio announced today its research-driven Mexico Center has been admitted to the Inter-University Program for Latino Research (IUPLR), a national group of university-based centers focused on the promotion of Latino scholarship within the United States. Through IUPLR, scholars network and conduct collaborative, policy-relevant research to mitigate the challenges facing the growing U.S. Latino population.
"The University of Texas at San Antonio is a gateway to South Texas and to Mexico," said Harriett Romo, professor of sociology and director of the UTSA Mexico Center. "More than 40 percent of our 29,100 students are Latino, and our faculty has a wide range of expertise on Mexico-related topics."
Established in October 2005, the Mexico Center is the umbrella organization that connects the university's Mexico-related experts and is continually engaged in research and educational projects to promote greater knowledge and understanding of issues facing Latino immigrants from Mexico. The center is involved in a research project interviewing successful Mexican immigrants who are entrepreneurs and professionals regarding their contributions to and incorporation into the San Antonio community and economy.
The project, "The Experiences and Incorporation of Elite Mexican Immigrants and Their Adolescent Children in an Hispanic-Majority City," is funded by the U.S. Small Business Administration and will offer knowledge about the experiences of this immigrant group and their families.
In 1980, the U.S. Census reported 14.6 million Latinos living in the United States, representing 6.4 percent of the nation's population. However, Latinos were virtually unrepresented in higher education. In 1983, the IUPLR was established with the goal of addressing the challenges of the nation's Latino population.
Since that time, IUPLR has welcomed 23 member institutions such as the Smithsonian Latino Center at the Smithsonian Institution, the Center for Mexican American Studies at the University of Texas at Austin and the UTSA Mexico Center, as well as centers at Stanford, UCLA, City University of New York's Hunter College and two additional Texas universities.
IUPLR member scholars address a variety of topics important to Latinos including border affairs and globalization, cultural citizenship, immigration and civil rights, migration and public policy, among others. Additionally, IUPLR member institutions address personal aspects of Latino life including Latino arts and culture, education, families and community, history, politics, and spirituality and religion.
To learn more about the UTSA Mexico Center and its Latino research programs, contact Olivia Lopez, program coordinator, at 210-458-2923.