UTSA, area schools partner on Dec. 12 scholarship application workshops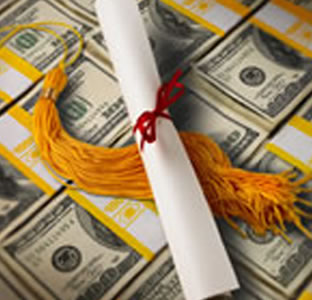 Share this Story
(Dec. 7, 2009)--The UTSA Office of Financial Aid and Enrollment Services in partnership with Alamo Colleges, Texas Lutheran University and Texas A&M University will host a scholarship workshop for students and parents from 8:30 a.m. to noon, Saturday Dec. 12 in the Frio Street Building Sam Riklin Auditorium (1.406) at the UTSA Downtown Campus. Free and open to the public, the "Simply Scholarships" event will include workshops to provide information on scholarship essays and applying for financial aid.
The workshop topics include a two-hour hands-on scholarship "Essay Writing Tips" session. Students will leave with a scholarship application-ready essay and information from each participating institution on the scholarship application process. Additionally, there will be an information table form the San Antonio Education Partnership. Parents and other relatives accompanying the potential students can attend financial aid sessions in English and Spanish.
"The goal is to teach students and their families how to maximize award packages by applying for scholarships and other forms of aid as early as possible," said Christopher Goldsberry, UTSA financial aid outreach specialist.
Because the workshop includes a private and public university and community colleges, students have the opportunity to determine the type of institution that fits them best.
"Every year, nationwide, millions of scholarship dollars go unapplied for," said Goldsberry. "We encourage students and parents to apply for this financial support that is available. Last year, the total institutional and private donor scholarships awarded for UTSA was more than $14 million."
For more information, contact Ashley Moss at 210-458-2803 or visit the UTSA Financial Aid Web site.
>> Download a flyer on the "Simply Scholarships" scholarship workshops, which includes a map and free parking information.