Stress busters: Free massage therapy, games, snacks and study tips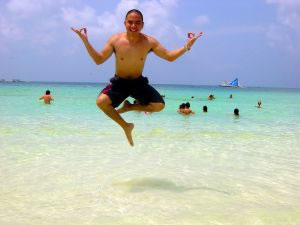 Share this Story
(Dec. 4, 2009)--UTSA Student Health Services, Campus Recreation and Wellness Center, Tomas Rivera Center for Student Success and Office of Student Activities have partnered to host "Stress Busters" from 11 a.m. to 2 p.m., Tuesday, Dec. 8 at the Downtown Campus.
The goal is to provide options for stress relief in anticipation of finals week.
At the event in the second-floor library corridor of the Buena Vista Street Building, there will be free 5-10 minute massage therapy, fun games, and healthy snacks and drinks.
Additionally, the Tomas Rivera Center for Student Success will offer tips for studying and test preparation.
For more information, contact Keith Pilger at 210-458-2836.