UTSA engineering professor C.L. Philip Chen named AAAS fellow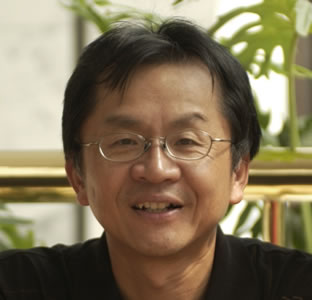 Share this Story
(Jan. 14, 2010)--UTSA engineering professor C.L. Philip Chen recently was awarded the distinction of American Association for the Advancement of Science (AAAS) fellow. Through December and at the time of the award, Chen was a professor and the chair of the Department of Electrical and Computer Engineering, where he also served as an associate dean.
As part of the AAAS Section on Engineering, Chen was elected to be an AAAS fellow "for distinguished contributions to research on integrated automated systems design and planning, and for leadership and service to professional organizations and engineering education."
Election as a fellow is an honor bestowed upon AAAS members by their peers. UTSA Professor of Electrical and Computer Engineering Mo Jamshidi, who is a fellow in six professional organizations, served as Chen's nominator and a reference for the AAAS distinction.
"When I joined UTSA in 2005, one of my objectives was to promote my colleagues," said Jamshidi. "When an institution desires to move to a Tier One level, quality is the key, be it faculty, student, staff, education or research. I am very happy that Dr. Chen has been recognized for his scientific contributions."
"Dr. Chen is an example of the outstanding faculty we have in the College of Engineering at UTSA," said engineering dean Mauli Agrawal. "He was not only a leader within his department but within his profession both nationally and internationally. I am delighted that Dr. Chen received this honor."
An electrical and computer engineering alumnus of the University of Michigan at Ann Arbor and Purdue University, where he received his master's and doctoral degrees, respectively, Chen has authored more than 160 technical publications in health monitoring, networking, neural networks, soft computing, robotics, intelligent systems and control, systems and cybernetics, and CAD/CAM.
Chen holds two U.S. patents for technology he developed while conducting research for the U.S. Air Force. He is an elected fellow of the Institute of Electrical and Electronics Engineers (IEEE) for his scientific contributions. Serving as vice president of an IEEE society, Chen has promoted UTSA's reputation around the world.
Last year, 531 members were awarded the honor of fellow by the AAAS because of their scientifically or socially distinguished efforts to advance science or its applications. The new inductees will be presented with an official certificate and a rosette pin Feb. 20 at the AAAS Fellows Forum during the 2010 AAAS Annual Meeting in San Diego.
Other AAAS fellows actively serving on UTSA's faculty include Mo Jamshidi, Lutcher Brown Distinguished Chair in Electrical Engineering; Joseph L. Martinez Jr., Ewing Halsell Distinguished Chair in Biology; George Perry, dean of the College of Sciences; Ravi Sandhu, Lutcher Brown Distinguished Chair in Cyber Security; Miguel Yacaman, professor and chair of the Department of Physics and Astronomy; and David J. McComas, senior executive director of the Space Science and Engineering Division at Southwest Research Institute and a UTSA adjoint professor of physics.