Social science research of Robert Hard published in National Academy of Sciences journal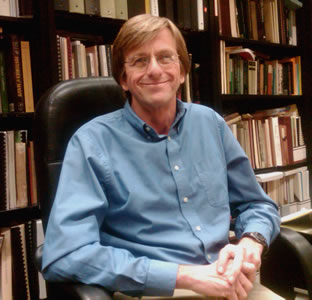 Share this Story
(Jan. 13, 2010)--Robert J. Hard, UTSA associate professor of anthropology in the College of Liberal and Fine Arts, co-authored an article published in the Dec. 15 issue of "Proceedings of the National Academy of Sciences." Along with "Nature" and "Science," PNAS is considered by many to be among the three journals that most influence scientific progress.
The article, "The Diffusion of Maize to the Southwestern U.S. and Its Impact," offers new theories on how maize and other crops spread from Mexico northward based on research collaborations that integrate archeological, linguistic, genetic and paleoecological data combined with the results of dramatic archeological discoveries made in recent years.
The article also offers new perspectives into the spread of the ancestral Uto-Aztecan language family from Nevada southward, which includes such languages as Hopi, Comanche and Nahuatl.
"UTSA's new Ph.D. program in anthropology also represents archaeology, cultural anthropology, biological anthropology and linguistics as well as ecology, and the PNAS article indicates one way anthropology sub-disciplines can be integrated to advance research," said Hard.
Principal authors of the article are Hard and William L. Merrill of the National Museum of Natural History Smithsonian Institution. Co-authors include Jonathan B. Mabry, Gayle J. Fritz, Karen R. Adams, John R. Roney and A. C. MacWilliams.
>>Read the full text of the study at the PNAS Web site.