Sombrilla Plaza fountain to be shut down for maintenance Jan. 16-28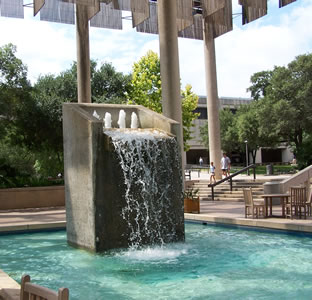 Share this Story
(Jan. 14, 2010)--The fountain at Sombrilla Plaza on the UTSA Main Campus will be turned off and drained for cleaning and maintenance from Jan. 16 to Jan. 28. The fountain will be restarted Friday, Jan. 29.
The fountain will be power-washed Jan. 16-19 and painted Jan. 20-25. Preventative maintenance will be done Jan. 26-28. Chairs and tables near the fountain will be temporarily relocated to other areas of Sombrilla Plaza.
For more information, contact Victoria O'Connor, UTSA Facilities, at 210-458-4261.