UTSA Libraries new Special Collections suite to open Jan. 19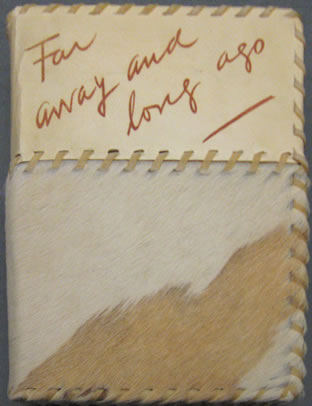 Share this Story
(Jan. 6, 2010)--A new suite housing the UTSA Libraries Special Collections will open at 9 a.m., Tuesday, Jan. 19 on the fourth floor of the John Peace Library (JPL) Building. The suite will feature a large, handsomely furnished reading room, a collections storage room with library-quality environmental standards and staff office space. Special Collections will have expanded hours to serve the UTSA campuses. A formal opening celebration for the new suite will be scheduled for later this spring.
UTSA's Special Collections consist primarily of subject collections emphasizing the history and development of the Texas-Mexico border region, in particular the people, history, art, life and literature of San Antonio and South Texas. Special Collections acquires books and other materials documenting San Antonio small press, history and authors. Other collecting areas include Texana, Civil War (west of the Mississippi), Western and Southwestern Americana, Indians of the U.S. West and Mexican history.
The new space formerly housed the Denman, Executive Dining and Assembly rooms and part of the former Regents' Room, which now is the Assembly Room. The former Special Collections space on the JPL second floor closed Jan. 4 in preparation for the move of the more than 19,000 volumes in the collection. Until Jan. 19, appointments will be accepted to view materials.
For more information or to schedule an appointment, contact Special Collections at 210-458-5505.
------------------------------
>> View items from the Treasures from UTSA's Special Collections Web site.
>> See the UTSA Libraries Special Collections Web site for updates regarding the move and new spring semester hours.