A Letter from President Ricardo Romo: ADA accessibility at UTSA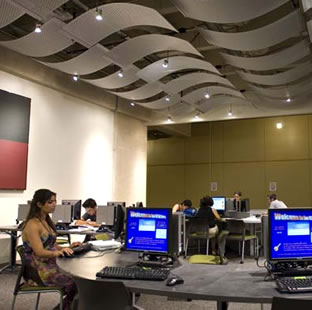 Share this Story
February 12, 2010
Dear UTSA community members,
UTSA is committed to providing accessible facilities and services for all members of the university community and visitors. Over the next several months, the ADA accessibility route to the John Peace Library Building on the Main Campus will be modified to ensure that programs, activities and services in the building are accessible by all. Every effort will be made to minimize disruption and continue access while these modifications are completed.
Two areas will be the focus of improvements. The university will modify the ramp on the north paseo, south of parking lot 3 and west of the Business Building, to satisfy ADA specifications for handrails, ramps, landings and surface areas. Access to the John Peace Library Building also will be improved in accordance with these ADA guidelines.
While work is in progress, you can continue to access the JPL Building from parking lot 4 using the current ADA accessibility route through the Main Building and to JPL. If the Main Building is closed, access JPL from the disability parking spaces in front of the Business Building and follow the signs along the accessibility route.
As the improvements are being implemented, you may have questions about accessibility. Following are contacts for more information about accessibility to programs, activities and services in the John Peace Library Building, ADA compliance at UTSA and construction.
John Peace
Office of Disability Services, Lorraine Harrison, 210-458-4157
Honors College, Richard Diem, 210-458-4106
Facilities Work Control (construction information) 210-458-4262
Sincerely,
Ricardo Romo
President, The University of Texas at San Antonio