Institute of Texan Cultures celebrates Asian Festival Feb. 20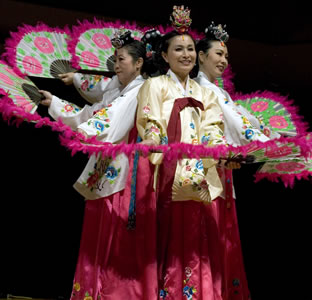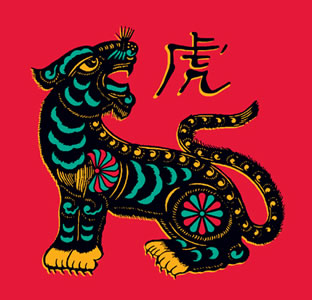 Share this Story
(Feb. 15, 2010)--Every year, in the week of the Lunar New Year, San Antonio's Asian community celebrates its heritage and shares music, dance, food and customs during the Asian Festival. This year's Asian Festival will be Saturday, Feb. 20, from 10 a.m. to 5 p.m., on the grounds of the Institute of Texan Cultures.
What started as a family reunion 23 years ago has become a day of activities held at ITC. An opening parade around the festival grounds will include popping firecrackers, beating drums and clashing cymbals, frightening away evil spirits and heralding the arrival of the San Antonio Lion Dance Association. The dancers, in elaborate two-person costumes, will perform dance and acrobatic maneuvers as they arrive at the main stage.
The day continues with the native dance and music of China, Japan, Korea and the Asian cultures of the Indian sub-continent and the Pacific Ocean. Guests can see traditional Okinawan dance, Hula-style fire dances and Filipino Binasuan, which challenges dancers to perform with glasses of water balanced on their heads.
Martial arts organizations from around San Antonio will showcase various techniques of defense and discipline from the swordsmanship of Kendo to the meditation of Tai Chi Chuan. Instructors will discuss the history of the techniques and the honor systems that govern them.
A series of lectures, discussions and demonstrations expand the educational aspects of the festival. Guests can learn about Eastern philosophies and religions, cooking techniques from the UTSA East Asia Institute and the St. Philip's College school of culinary arts, Asian games such as Mah-jongg, and the Asian styles of harvesting and brewing tea.
The festival is an opportunity to sample the native foods of several Asian countries. Many food offerings will be prepared in native styles from family recipes:
Chinese -- Stir fry, egg rolls
Japanese -- Sushi
Pakistani -- Curry, samosas, lassi (yogurt drink)
Filipino -- Chicken adobo, pancit noodles
Thai -- Bubble drink
In a returning event this year, Sushi Zushi will offer a sake tasting. Guests age 21 and up can purchase an additional $5 ticket, first-come-first-served, for a presentation on rice wine and a taste of various styles and brands.
"The Asian Festival is a one-of-a-kind San Antonio family event with activities for all ages," said Jo Ann Andera, ITC director of special events. "It is an opportunity to share and celebrate the traditions of the distinct Asian cultures of Texas, and we invite everyone to join us for this unique experience."
Advance tickets are available at TexanCultures.com. Adult tickets (age 13 and older) are $8, children (ages 6-12) $4, age five and younger, free. Group ticket discounts are automatically applied to online purchases of 20 or more tickets. Gate prices are adult (age 13 and older) $10, children (ages 6-12) $5, age five and younger, free.
UTSA students, faculty and staff can enter the promotional code "UTSA" for a discount on their purchases. UTSA permit parking at the HemisFair Park Campus is not available the day of the event.
The Institute of Texan Cultures is at 801 E. Durango Blvd. For more information, call 210-458-2300 or visit TexanCultures.com.