Public relations student event raises awareness of U.S. Census 2010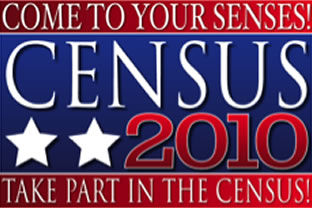 Share this Story
(Feb. 22, 2010)--A group of UTSA public relations majors will host "Come to Your Senses: Take Part in the Census!" to raise awareness of U.S. Census 2010. Free and open to the UTSA community, the event is 11:30 a.m.-1 p.m., Thursday, Feb. 25 in the Business Building University Room (2.06.04) on the Main Campus. There will be guest speakers, along with free food and drinks, music and drawings for prizes.
The speakers will be Ursula Pari, KSAT-TV news anchor, and Sophia Azoubel, a representative from the regional office of the U.S. Census Bureau. Both will discuss the importance of participating in the census, the easy-to-complete census questionnaire and the impact it will have on UTSA and the local community.
The event is a project organized and implemented by senior UTSA communication students as an entry in the national Bateman public relations campaign competition. This year's competition project goal is to persuade students to take part in Census 2010.
For more information, e-mail utsa2010census@gmail.com
-------------------------------
UTSA Bateman competition team members
Linda Coronado
Priscilla Gamboa
Sarah Godfrey
Betsey Lohse
Stephanie Shropshire