UTSA hosts Feb. 12 seminar featuring bacterial infections expert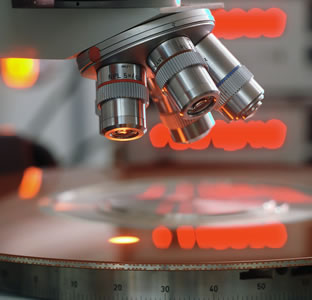 Share this Story
(Feb. 11, 2010)--UTSA invites the regional scientific community to attend "New Technologies in Using Recombinant Attenuated Salmonella Vaccine Vectors," a technical seminar featuring National Academy of Sciences member Roy Curtiss III. The free seminar, hosted by the UTSA South Texas Center for Emerging Infectious Diseases and UTSA cellular and molecular biology doctoral students, will be at 9 a.m., Friday, Feb. 12 in the Biotechnology, Sciences and Engineering Building Multifunction Room (2.102) on the UTSA Main Campus.
A complimentary continental breakfast and networking session with Curtiss, hosted by the Office of the Vice President for Research, is open to the public and will precede the seminar at 8:15 a.m. in the BSE atrium.
Curtiss, an expert in bacterial infections and prevention, is an Arizona State University professor and director of its Center for Infectious Diseases and Vaccinology. Currently, his laboratory is engaged in developing vaccines against streptococcus pneumonia, mycobacterium tuberculosis, yersinia pestis, salmonella, E. coli, hepatitis B, influenza and other pathogens.
A pioneer in cellular and molecular biology, Curtiss has published more than 250 scholarly articles. He holds a variety of patents for his discoveries including one that uses a salmonella/escherichia hybrid vector to induce immunity throughout the body.
At the seminar, Curtiss will discuss how salmonella can be used to prevent gastrointestinal infections in newborns. He will describe how:
his laboratory has genetically modified salmonella to develop vaccine vectors
the vectors induce immunity in target tissues without causing salmonella-related disease symptoms
the vectors reduce the occurrence of gastroenteritis symptoms
the vectors are programmed to self-destruct to preclude an unnecessarily extended lifespan, even when excreted.
The seminar is one in a highly successful series organized by the UTSA South Texas Center for Emerging Infectious Diseases (STCEID) and sponsored by the Ewing Halsell Foundation. STCEID focuses on research in molecular microbiology, immunology, medical mycology, virology and microbial genomics. Additionally, the center creates a pipeline of top talent in infectious disease research by providing hands-on training to undergraduates in Microbiology as well as graduate students in Molecular Microbiology and Immunology.
Reservations are not required to attend the Feb. 12 seminar, however, seating is limited and will be available on a first-come, first-served basis.