UTSA debaters stay hot despite plunging temperatures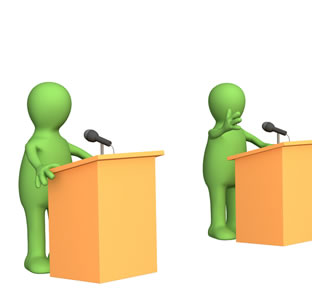 Share this Story
(Feb. 24, 2010)--Despite plunging temperatures, the UTSA debaters are warming the debate environment from Austin to Manhattan, Kan.
Feb. 5-8, UTSA's Andy Montee and Chris Thomas competed at the nationally powerful UT-Austin tournament. In a field of 164 of the best teams in the country, Montee and Thomas won six of eight preliminary rounds to advance to elimination rounds seeded 18th in the entire field. They ended up in seventh place and posted wins against teams from Harvard and Dartmouth in back-to-back rounds.
Feb. 12-15, Thomas competed at a tournament hosted by Kansas State University, where he partnered with a KSU debater. They bested every team they met (10) without losing a single vote. Both finished with speaker awards as well.
The Roadrunner debaters travel next on Feb. 27 to Dallas, where Montee and Thomas will debate in the National Debate Tournament (NDT) District 3 (Texas, Louisiana, Oklahoma, Kansas and Missouri) Qualifying Tournament.
If the UTSA debaters do well there, they will have an automatic invitation to the NDT on March 20 at University of California at Berkeley.