UTSA hosts 20th annual Health Professions Day career fair March 3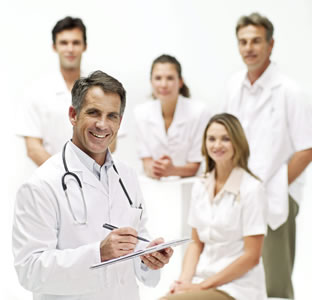 Share this Story
(Feb. 22, 2010)--The University of Texas at San Antonio invites local students and community members to the 20th annual Health Professions Day career fair from 10 a.m. to 2 p.m., Wednesday, March 3 at the University Center on the UTSA Main Campus. The event is free and open to the public.
Developed by the UTSA University Health Professions Office and University Career Center, Health Professions Day allows individuals to explore various health professions programs such as medical, dental, pharmacy, physical therapy, nursing and other programs through panel discussions and one-on-one conversations with program representatives from across the state and nation.
This year's event includes six seminars about health professions programs. The first seminar, "Exploring Health Professions," begins at 10 a.m. in the University Center Travis Room (2.202).
Presentations at 11 a.m. include "The Roles of Occupational Therapists and Physical Therapists" and "The Roles of Physician Assistants and Nurse Practitioners" in the University Center Harris Room (2.212) and Travis Room (2.202), respectively.
At noon, participants can attend "Becoming a Competitive Medical School Applicant" in the Harris Room or "Becoming a Competitive Dental School Applicant" in the Travis Room. The event closes with a 1 p.m. seminar, "Life as a Health Professions Student" in the Harris Room.
Parking without a permit is available for non-UTSA students in lot 11 off UTSA Boulevard with a shuttle available. For a small fee, parking will be available in short-term spaces in lot 5, lot 8 and the north or south garages.
For a list of schools participating in Health Professions Day 2010, visit the UTSA Health Professions Web site.
For more information, contact Joel Janecek at 210-458-5185.