Repair work closes part of Walter Brenan Avenue Feb. 7, Feb. 14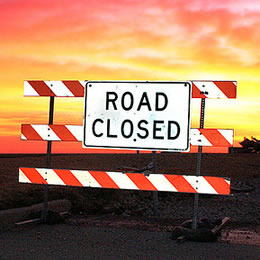 Share this Story
(Feb. 3, 2010)--A portion of Walter Brenan Avenue on the UTSA Main Campus will be closed 6 a.m.-noon, Sunday, Feb. 7 and Sunday, Feb. 14 because of maintenance work at the Recreation and Wellness Center.
Walter Brenan Avenue runs north and south between the Chaparral Village and Laurel Village residence complexes.
The road closure will be from the west side of the Physical Plant Building to George Brackenridge Avenue, just before the four-way stop near the Recreation and Wellness Center and Convocation Center. Detour signs will be posted throughout the area.
For more information, contact Facilities Work Control at 210-458-4262.