UTSA Lyric Theatre &Opera Hosts Comic Opera March 5 & 7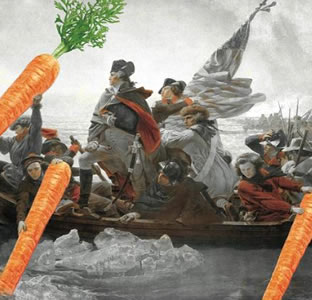 Share this Story
(Feb. 25, 2010)--The UTSA Lyric Theatre and Opera will present the world premiere of "A Brief History of Root Vegetables" a new comic opera by UTSA Music Professor David Heuser, at 7:30 p.m. Friday, March 5 and 3 p.m. Sunday, March 7 in the Buena Vista Theater at the UTSA Downtown Campus.
"A Brief History of Root Vegetables" is a 21st Century farce concerning a disfunctional family who comes together for the funeral of the family matriarch. The main storyline involves a priceless gem they believe the deceased hid somewhere in the house and they attempt to find it while keeping it a secret from everyone else. Around the plot, a host of side stories unfold involving conflicts between fathers and their children, brothers and sisters and husbands and wives.
The UTSA Lyric Theatre and Opera is a student ensemble directed by UTSA Associate Professor William McCrary. For the production, the UTSA Orchestra will be conducted by Eugene Dowdy, UTSA associate professor of music.
Tickets are $24; $19 for seniors, military and students. Group sales of 10 or more are available for $11. Advance tickets are available by calling (210) 458-5685 or visiting UTSA Department of Music.