Architecture faculty Diane Hays, Sue Ann Pemberton named AIA fellows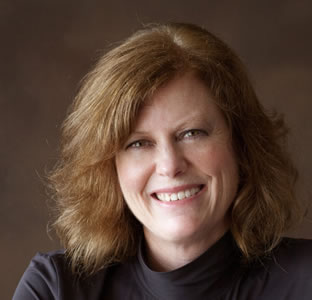 Share this Story
(March 2, 2010)--The American Institute of Architects (AIA) recently named UTSA's Diane Hays and Sue Ann Pemberton-Haugh to the AIA College of Fellows, an honor awarded to the most accomplished professionals in the field of architecture. Hays and Pemberton are senior lecturers in the UTSA College of Architecture.
From a national membership of more than 84,000, fewer than 2,600 are AIA fellows. Fellowship is one of the highest honors the AIA can bestow upon a member. It recognizes the achievements of architects who have made significant contributions to architecture and society. The goals of the College of Fellows are to advance the profession of architecture and increase service to society.
Diane Hays began her professional career in San Antonio in 1985 following the completion of her education in both interior design and architecture. She received a B.S. degree in interior design and a master of architecture degree, both from the University of Texas at Austin. In addition to professional practice, Hays began teaching at UTSA in 1992, teaching all levels of design studios in both disciplines of architecture and interior design. She also teaches courses in detailing, furniture design and construction, color and light, and construction graphics, her particular focus in the classroom as well as in practice.
Due in large measure to her persistence and steadfast vision, UTSA, accredited in 2001, is now the fastest growing architecture and interior design program in the country and the second largest program in Texas. Hayes has received national, regional and local design awards for her professional work in collaboration with other firms, and as a sole practitioner from the AIA and IIDA design programs. Further, her students have received awards and recognition at the national and local level from AIA, Contract magazine annual design awards, Donghia Foundation and NEWH.
Most recently, Hays pioneered the design-build program within the College of Architecture with the completion of two park renovation projects in collaboration in Bexar County. The program affords students the opportunity to gain real-world experience in design and construction.
Sue Ann Pemberton-Haugh came to UTSA in 1984 as a part-time lecturer. She has become a force for change and innovation in the curriculum and helped establish UTSA as a successful architecture program of national stature. Pemberton-Haugh excels at looking outside the classroom for meaningful, real-world opportunities to engage students in the nuts and bolts of architecture. As a preservation architect herself, Pemberton maintains a connection to history and continuity in her teaching. She routinely goes the extra mile to build on this connection, to secure funding for courses that have none, to find meaningful historic or low-income projects in need of a helping hand, and pushing students beyond their own expectations.
Pemberton-Haugh has emerged as one of the college's most popular teachers and a highly regarded researcher. Highlights of her academic accomplishments include introducing the first historic preservation studies into the UTSA curriculum and founding its nationally recognized, award-winning Historic American Buildings Survey curriculum and founding the Noragachi Field School, a summer design-build studio in a remote village in the Sierra Trahumara of Northern Mexico. On the project, students study centuries-old adobe construction and lead the community in building projects.
Pemberton-Haugh also established the Vemacular Architecture Project, which promotes the research and study of indigenous building traditons and shares this knowledge with anyone seeking to learn about the topic. In recognition of her achievements, she received the 2009 Edward J. Romieneic Award for outstanding educational achievement, the highest recognition given to an educator by the AIA in Texas.
The College of Fellows of the American Institute of Architects, founded in 1952, is composed of members of the institute who are elected to fellowship by a jury of their peers. The new fellows are entitled to use the designation "FAIA" following their names and will be vested in the College of Fellows at the 2010 AIA National Convention and Design Exposition in Miami on June 11.