UTSA hosts Black History Knowledge Bowl April 7 in Main Building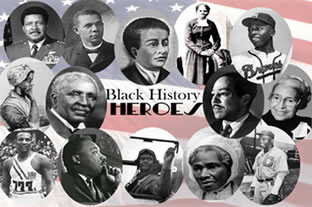 Share this Story
(March 29, 2010)--The UTSA Black Faculty and Staff Association will host the second annual Black History Knowledge Bowl at 6 p.m., Wednesday, April 7 in the Main Building Auditorium (0.104) on the Main Campus. Eight student teams of three will test their historical knowledge of African American history, while completing for cash prizes.
Open to all UTSA students, up to eight teams of three students can participate. Registration is through March 31; when registering, include a team name.
>> Register at the UTSA Black History Bowl Web site.
The grand prize is $900 and the second-place team will win $300. All participants will receive a consolation prize for their participation. To participate, each team must pay a commitment fee of $15 (or $5 per team member).
Students can pick up study questions beginning April 1 in the Business Building Computer Lab (2.01.20) on the Main Campus.
For more information, contact Almond Dillard at 210-458-7644.