Utah's Clearfield High School wins CyberPatriot security competition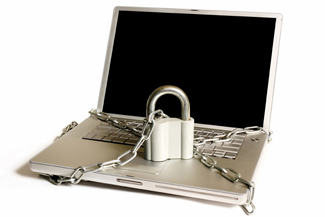 Share this Story
(March 12, 2010)--A team of five Air Force Junior ROTC students from Clearfield High School in Clearfield, Utah, won first place at CyberPatriot II, the nation's largest cyber-security competition for high school students. Co-founded by the UTSA Institute for Cyber Security and the Air Force Association, the national competition introduces students to cyber-security careers.
The annual competition was Feb. 18-19 in Orlando, Fla., during the Air Force Association's Air Warfare Symposium and Technology Exposition. The Civil Air Patrol Burlington Composite Squadron from Burlington, N.C., and Civil Air Patrol Beach Cities Cadet Squadron 107 from Torrance, Calif., placed second and third, respectively.
The three winning teams will share $25,000 in scholarships. Additionally, the Clearfield team was invited to observe the National Collegiate Cyber Defense Competition, April 16-18 in San Antonio.
Targeting high-school students interested in computer science and security, the CyberPatriot teams are paired with mentors who train them to establish secure networks and ward off hostile attacks. The students are scored according to how quickly and effectively they establish and maintain secure networks.
CyberPatriot began at the local level in fall 2009 with nearly 200 teams from 41 states and Japan. Through a series of local and regional competitions, eight teams emerged as finalists at the national championship.
Along with the top-three finishers, the national competition included:
Civil Air Patrol Seacoast Composite Squadron 010 (Portsmouth, N.H.)
Civil Air Patrol Willie Composite Squadron 304 (Mesa, Ariz.)
Air Force Junior ROTC Unit 952 (Springstead High School, Spring Hill, Fla.)
Air Force Junior ROTC Unit 095 (Newburgh Free Academy, Newburgh, N.Y.)
Air Force Junior ROTC Unit 20031 (Rome Free Academy, Rome, N.Y.)
UTSA and the Air Force Association co-founded CyberPatriot in 2008 following the success of its collegiate counterpart, the National Collegiate Cyber Defense Competition, which was three years old at the time. Both competitions offer participants intense training in network security as well as the opportunity to meet and network with prominent cyber security professionals.
"The United States is currently facing a shortage of qualified professionals in cyber security, and that shortfall has the ability to severely impede our nation's progress unless we can recruit and educate new talent quickly," said Dwayne Williams, associate director of special programs for the UTSA Center for Information Assurance and Security (CIAS), part of the Institute for Cyber Security. "Optimally, we want to recruit students while they are young and they can plan their programs of study at the university level. Ultimately, we are developing a pipeline of young individuals who will serve our community by protecting cyber space."
CyberPatriot II was sponsored by the UTSA Center for Infrastructure Assurance and Security, Air Force Association, Science Applications International Corp., Microsoft and other industry partners.