Earlene Gonzales named director of UTSA Child Development Center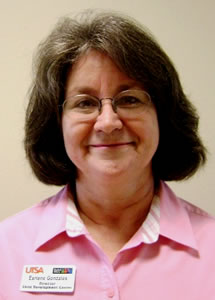 Share this Story
(March 22, 2010)--The UTSA Office of Student Life announces Earlene Gonzales has been named director of the Child Development Center (CDC). Gonzales joins UTSA with more than 20 years of relevant experience including serving the last 12 years as the director of the Early Childhood Center at San Antonio College.
"We are very fortunate to have someone of Earlene's caliber stepping into this position," said Kevin Price, associate vice president for student life and dean of students. "I am confident that Earlene will be able to build on the strong foundation we already have at the CDC."
Gonzales holds a master's degree in early childhood education and has served in numerous positions in professional organizations including president of the San Antonio Association for the Education of Young Children.
Gonzales is filling the vacancy created by Luretta Filberth's recent retirement. During her five-year tenure, Filberth oversaw the Child Development Center becoming accredited by the National Association for the Education of Young Children (NAEYC). Likewise, during her time at San Antonio College, Gonzales provided the leadership that led to their Early Childhood Center receiving NAEYC accreditation.
"I am so pleased to be here at the UTSA Child Development Center," said Gonzales. "We will continue to build on what Luretta and the team have accomplished. I am committed to providing the best early childhood education for all the children in a nurturing environment where they can grow and develop to their full potential."