Chicago architect Jeanne Gang opens new UTSA lecture series March 10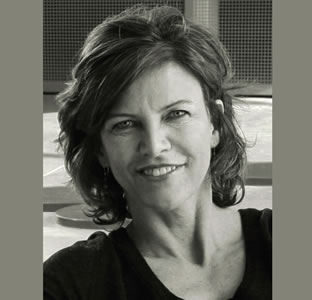 Share this Story
(March 8, 2010)--The UTSA College of Architecture will host a lecture by architect Jeanne Gang at 5:30 p.m., Wednesday, March 10 in the Buena Vista Theater (1.326) on the Downtown Campus. Gang will speak on "Assembly as Medium," including discussion of her design approach inspired by nature and her knowledge of engineering.
Free and open to the public, the lecture is part of a three-part series and exhibition based on the goal of widening the scope of experience for UTSA architecture students. All three architecture lectures will be in the Buena Vista Theater.
After training at the University of Illinois, in Zurich and then at Harvard, Gang worked for Rem Koolhaas -- an architect for whom the extraordinary is commonplace -- on several key commissions including Maison à Bordeaux, a three-story house for a wheelchair-user, crowning a hill that overlooks Bordeaux.
Gang started her own firm in Chicago in 1997, when she was in her early 30s. The fledgling studio's first project was putting a roof over the 1,100-seat bowl-shaped theater of Rock Valley College in Rockford, Ill. Gang came up with a six-piece steel roof that opens in 40-foot triangular sections like a giant flower in fine weather. Recently, Gang designed a new building, Aqua, in Chicago. The 82-story, $475-million, mixed-use high-rise is the tallest building in the world by a female-led architecture firm.
"This lecture series provides us the form to present renowned practitioners from disciplines related to urban planning and the built environment," said John Murphy, dean of the UTSA College of Architecture. "The upcoming months are exciting opportunities to present the College of Architecture at UTSA to the city of San Antonio as an emerging global player in architecture education."
For more information, contact Lauren Hudler at 210-458-3162.
------------------------------
Next in the lecture series
Gustavo Araoz will speak March 31 on "The (Uncertain) Future of Our Cultural Heritage." Araoz is president of the International Committee on Monuments and Sites (ICOMOS), an organization founded in 1965 to create an international network of professionals and supporters of heritage conservation.
The third lecturer in this semester's series will be Tatiana Bilbao, who will speak April 7 on "Concrete, Steel, Brick, Aluminum, Wood and Paint." Bilbao is a famed architect from Mexico City, and her trip to San Antonio is a joint venture of the UTSA College of Architecture, UTSA Mexico Center and the Instituto Cultural de Mexico in San Antonio. An exhibit of Bilbao's work will be displayed at the Downtown Campus.