UTSA Downtown Campus hosts San Antonio Mentoring Forum March 12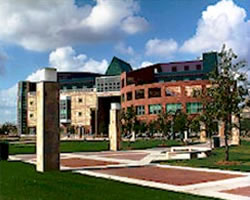 Share this Story
(March 10, 2010)--The UTSA Office of P-20 Initiatives invites the community to attend a meeting of the San Antonio Mentoring Forum at 9 a.m. Friday, March 12 in the Durango Building Southwest Room (1.124) at the UTSA Downtown Campus.
The San Antonio Mentoring Forum is a UTSA Office of P-20 Initiatives program and serves as an informal organization for mentoring organizations and mentoring advocates. It is a place where groups such as Communities in Schools, Big Brothers Big Sisters, School Districts, faith-based organizations, businesses and other mentoring advocates come together to share mentoring information, promote mentoring awareness and foster collaboration in the mentoring community. The forum is a UTSA mentoring initiative and focuses on one-to-one mentoring for youth in Bexar County.
For more information visit the San Antonio Mentoring Forum Web site or contact Belinda Saldana at 210-458-2904.