Science dean George Perry elected to Spanish Royal Academy of Sciences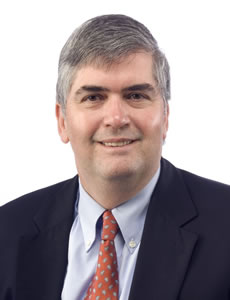 Share this Story
(March 22, 2010)--George Perry, dean of the UTSA College of Sciences was named a foreign corresponding member of the Spanish Royal Academy of Sciences. Perry is one of the most prolific Alzheimer's disease researchers in the United States and is the 10th most cited Alzheimer's disease researcher in the world.
The Spanish Royal Academy of Science (Real Academia de Ciencias) is one of the world's oldest professional academies. Its exclusive membership includes Nobel prize winners and other world-renowned scientists and mathematicians. Perry joins the Academy's Section of Natural Science, which includes Nobel laureates Edmond Fischer, Francois Jacob, Sydney Brenner and Luc Montagnier.
Academy member Jesus Avila of the Autonomous University of Madrid in Spain nominated Perry for membership in the Spanish Royal Academy of Sciences. Avila is the director of the Spanish university's Severo Ochoa Molecular Biology Institute and for more than 20 years, he and Perry have collaborated on Alzheimer's research and projects.
Similarly, Perry collaborates on Alzheimer's disease research with experts in Portugal, Mexico and Chile, and is editor-in-chief of the Journal of Alzheimer's Disease, the leading journal for Alzheimer research and a publication he founded.
"When I was notified of my election to the academy, I was incredibly flattered," said Perry. "While I am honored that my research has made a significant impact in understanding Alzheimer's disease, at UTSA, I hope to make a difference for Hispanic students who want to study science and pursue professional careers in the STEM fields -- science, technology, engineering and mathematics."
The UTSA College of Sciences has grown significantly since Perry joined UTSA in 2006. In just four years, the college has doubled its annual number of publications, research grant expenditures and article citations. Its researchers have appeared in some of the most elite science journals including Nature, Science, The Proceedings of the National Academy of Sciences, Journal of Neuroscience and Nature Genetics, among others. Perry has recruited internationally recognized experts to UTSA in cyber security, chemistry and nanotechnology.
Under Perry's leadership, UTSA students have expanded academic opportunities. Since 2006, Perry has supported the addition of joint doctoral programs in physics and biology with other University of Texas institutions. Under his leadership, the College of Sciences serves as one of the greatest sources of training for science, technology, engineering and mathematics high school teachers in South Texas.
The UTSA College of Sciences is the top U.S. grantor of undergraduate biology degrees to Hispanics. It also ranks third among the most effective universities in training Hispanics in the sciences, according to the University of Southern California's Center for Urban Education.
Established in 1847, the Spanish Royal Academy of Sciences is Spain's premier academic society for scientists. Its purpose is to offer a forum for Spanish scientists to discuss their research and establish international collaborations with science's leading experts to support scientific discoveries and advancements. Its general membership includes 54 scientists of Spanish descent, foreign members such as Perry, and national and honorary members.