UTSA student group hosts March 12 screening of disability advocacy film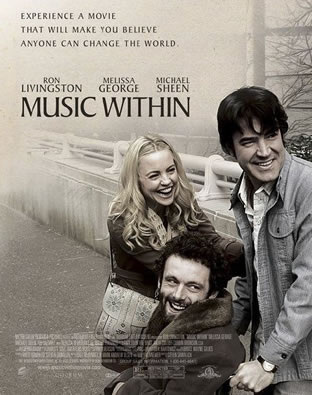 Share this Story
(March 10, 2010)--The UTSA Social Workers Advocating for Change Together (SWACT) graduate student organization will host a showing of the film "Music Within" at 6 p.m., Friday, March 12 at the Guadalupe Street Coffee House, 1320 Guadalupe St. The coffee house is a nonprofit organization whose proceeds benefit the Baptist Children and Family Social Services. The event is free and open to the public; refreshments will be available for purchase.
The film is based on a true story. Ron Livingston plays Richard Pimentel, who returns from Vietnam severely hearing-impaired. Suddenly faced with his own disability and recognizing the struggles of others with disabilities, he sparks a civil rights movement on behalf of Americans with disabilities.
Following the film, UTSA social work graduate student Albert Garcia will facilitate a discussion of the social-justice issues highlighted in the film. Garcia's work at the Texas capitol helped pass House Bill 806, a bill for insurance parity that would require insurance companies to cover at minimum what is covered by Medicare. The legislation was in response to private insurance companies providing inadequate prosthetic coverage for policyholders.
For more information, contact Amanda Rodriguez at 210-379-3103.