Move clocks ahead: Spring forward at 2 a.m., Sunday, March 14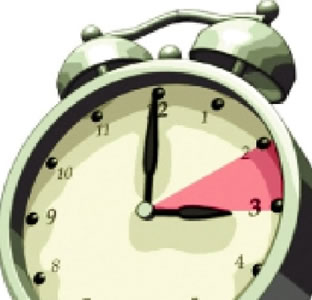 Share this Story
(March 2, 2010)--At 2 a.m., Sunday, March 14, remember to set your clocks forward one hour as Daylight Saving Time begins.
UTSA employees whose work schedules fall within the time change will lose one work hour. Supervisors and employees should work together to determine how to best accommodate the time change.
This is in order to be sure employees are credited for working a full 40-hour workweek to include flexing work schedules, allowing employees to make up the time or using available leave time within the same workweek.
For more information, contact UTSA Employee Relations at 210-458-7891.