UTSA hosts international conference on migration March 4-5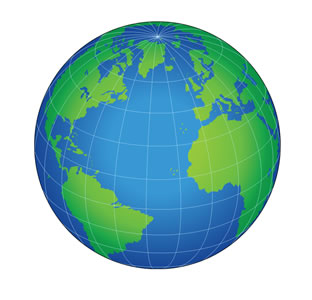 Share this Story
(March 1, 2010)--The UTSA Mexico Center and the UTSA Department of Political Science and Geography will host a conference, "Trans-Atlantic Perspectives: Cross Border Impacts, Border Security and Socio-Political Responses," from 8:30 a.m. to 5 p.m., Thursday-Friday, March 4-5 in the Durango Building Southwest Room (1.124) at the UTSA Downtown Campus.
The inaugural international conference, free and open to the public, will feature some of the top migration scholars representing the United Kingdom, France, Spain, Poland, Morocco, Netherlands, Turkey, Mexico and the United States. The experts will provide a comparative analysis of the economic and social impact of immigration and emigration in the Americas, Europe and Africa.
"This conference will promote research ideas and interactions between some of the top scholars in migration and help UTSA's international efforts to increase collaborations with faculty and students overseas," said Richard Jones, UTSA professor of political science and geography and conference organizer. "We also hope to generate valuable information to show policy makers some of the realities of migration as separated from the popular perceptions of it."
Sessions will feature 20-minute presentations followed by short question-and-answer sessions.
Scheduled discussion topics and presenters include:
"Latin America in the Migration Spiral," Jorge Durand, professor of anthropology, University of Guadalajara, Mexico
"Globalization and Brain Drain: Migration of Educated and Skilled Iranians in the United States," Mohammad Chaichian, professor of sociology, Mercy College of Iowa
"Starting With Spoons: Refugee Resettlement and Capacity Building in Utica, New York," Ellen Kraly, professor of geography, Colgate University
"British Jobs for British Workers: Labor Demands and the Role of Migrant Labor," Bridget Anderson, senior researcher, University of Oxford
"Skilled Migration: The Spanish Perspective after the New Immigration Law," Jose Roman, director of Fundacion Cuidadania y Valores in Madrid, Spain
"Maintaining Family and Cultural Traditions and Values Across Borders: The Experiences of Elite Mexican Immigrants," Harriett Romo, UTSA professor of sociology, and Olivia Lopez, co-author
The conference is sponsored by the UTSA College of Liberal and Fine Arts, the Department of Political Science and Geography and the UTSA Mexico Center in collaboration with the Fundacion Cuidadania y Valores.
For more information, contact Olivia Lopez at 210-458-2923.