Sen. John Cornyn visits UTSA Monday, May 3 to promote energy research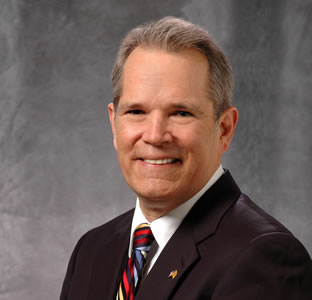 Share this Story
(April 30, 2010)--U.S. Senator John Cornyn, R-Texas, will visit UTSA at 10 a.m., Monday, May 3 in the Applied Engineering and Technology Building on the Main Campus to promote the university's energy and sustainability research initiatives, two of the five areas of excellence supporting UTSA's growth to Tier One status. The reception in the first-floor lobby will be open to the public and will include a display of senior design work of selected engineering students.
UTSA President Ricardo Romo will introduce Les Shephard, who joined UTSA this month from Sandia National Laboratories. Shephard will head the UTSA Institute for Conventional, Alternative and Renewable Energy (ICARE) and be part of the Department of Civil and Environmental Engineering in the UTSA College of Engineering. He holds UTSA's USAA Robert F. McDermott Distinguished Chair in Engineering and is a nationally recognized expert who often speaks before the U.S. Congress on energy and water issues.
Under Shephard's direction, ICARE will bring together representatives from industry, government and academia to explore alternative energy sources. A focus will be on new policies and best practices for the energy industry in the region, state and internationally. The new institute will work in support of the Energy Research Alliance of San Antonio, developed last year by UTSA, Southwest Research Institute, CPS Energy and San Antonio Water System.