Provost blogs about academic life at The University of Texas at San Antonio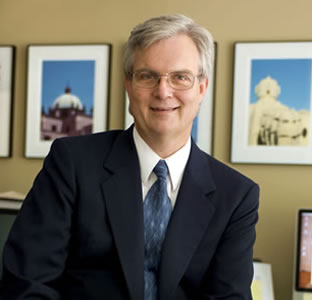 Share this Story
(April 27, 2010)--UTSA Provost and Vice President for Academic Affairs John H. Frederick has begun a blog to share with the university community his thoughts and perspectives as UTSA's chief academic officer.
>> Read the UTSA Provost's blog.
"As much time as I spend meeting with people around campus, it's impossible to personally reach out to everyone. We have 1,600 faculty members alone at UTSA, plus all our staff and our 29,000 students," Frederick said. "But, it was important to me to be able to communicate with everyone here about our efforts to become a premier research university, and a blog seemed like a good way to do that."
Frederick plans to update his blog weekly with behind-the-scenes anecdotes and reflections on his own experiences, as well as stories about others in the UTSA community.
"I welcome reader comments on the blog," Frederick said. "I really want this to be a valuable and enjoyable resource for my colleagues in Academic Affairs and everyone else here at UTSA. So getting feedback about what people want to hear and read about is crucial.
"And I sincerely hope you enjoy reading it."