UTSA, UTHSC sponsor lecture on new process that warns of heart failure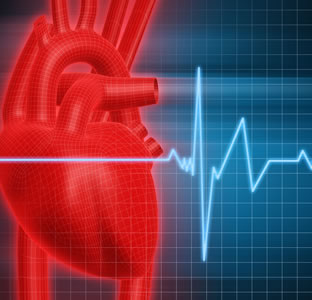 Share this Story
(April 20, 2010)--UTSA invites the academic community to attend "Admittance to Warn of Impending Heart Failure," a technical seminar featuring Marc David Feldman, M.D., professor of medicine and engineering in the Janey and Dolph Briscoe Division of Cardiology, University of Texas Health Science Center at San Antonio School of Medicine. The seminar sponsored by UTSA and UTHSC is 4 p.m., Wednesday, April 21 in the Biotechnology, Sciences and Engineering Building Multifunction Room (2.102) on the UTSA Main Campus.
Feldman's lecture will describe a new process that can be used to warn cardiologists that a patient is at risk for heart failure. In the heart, blood pressure-to-blood volume ratios are key in monitoring a patient's risk of heart failure. Measuring the real-time blood pressure in the heart's left ventricle is relatively easy. Measuring the real-time blood volume, however, is more problematic because blood seeps into the myocardium and artificially inflates volume measurements.
Feldman's team uses fixed stimulating and motion-sensing electrodes to obtain accurate real-time blood volume measurements. The researchers hope to broaden their approach by using moving motion-sensing electrodes that can be used as a heart failure warning system when they are piggybacked onto cardiac defibrillators and bi-ventricular pacemakers in patients with congestive heart failure.
A nationally recognized cardiovascular researcher, Feldman won the 2010 U.T. System Chancellor's Entrepreneurship and Innovation Award this month with his collaborator Tom Milner of the Department of Biomedical Engineering at UT Austin. The award honored the development of a novel cardiovascular imaging approach to assist cardiologists in better treating patients suffering from coronary artery disease. Feldman has obtained numerous patents for his inventions and launched two successful start-up companies.
Feldman earned his medical degree from the University of Pennsylvania in 1981, completed his internship and residency at the University of Chicago and went on to Harvard Medical School for a fellowship in cardiology.
The Seminars in Translational Research bring together investigators from basic, clinical and social sciences to highlight the bidirectional and multiple stages of the scientific translation of research discoveries, from the laboratory bench to the bedside and, ultimately, the community. Learn more about the lecture at the Seminars in Translational Research website.
The monthly seminars are sponsored by the UTSA Research Centers in Minority Institutions (RCMI), UTHSC Institute for Integration of Medicine and Science (IIMS) Novel Clinical and Translational Methodologies, and the Joint UTSA/UTHSC Graduate Program in Biomedical Engineering. RCMI and IIMS are supported by the National Center for Research Resources at the National Institutes of Health.