UTSA ranks third in UT System, 24th among state agencies in HUB purchases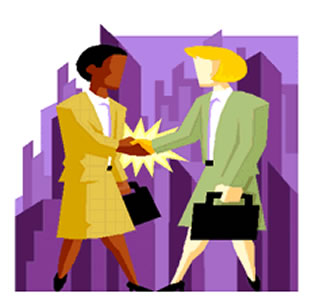 Share this Story
(April 29, 2010)--In fiscal year 2009, UTSA ranked third among the 15 University of Texas system institutions and 24th among all state agencies in the percentage of purchases made through historically underutilized businesses (HUBs).
UTSA spent more than $8.5 million with HUB vendors, which are minority and women-owned businesses certified by the state. The total amount spent with HUB vendors accounted for more than 24 percent of UTSA's eligible purchases.
"The Purchasing Office is committed to working with the small-business community about procurement opportunities at UTSA," said Robert Dickens, UTSA director of purchasing and distribution services. "The university works hard to achieve a high level of small-business participation in the procurement process."
The UTSA HUB program and the Purchasing Office educate the UTSA community about HUBs through annual HUB vendor fairs, outreach events and partnerships with minority-serving organizations throughout Texas.
Special recognition goes to the HUB Staff Coordinating Group (SCG) for assisting UTSA in consistently maintaining its high HUB ranking among state agencies and UT System institutions. The SCG meets quarterly to discuss HUB activities and provides direction to ensure the university meets its HUB strategic goals and objectives.
SCG members for fiscal year 2010 are:
Pamela Bacon, associate vice president for administration (chair)
Mansour El-Kikhia, chair, Department of Political Science and Geography
Orestes Hubbard, director, Minority Business Enterprise Center
Wanda Guntz, administrative services officer, Office of the Vice President for Business Affairs
Eva Burnett, manager, Office of Budget and Management Reporting
Jackie Hobson, director, student affairs budget and finance
Deborah Riley, associate bursar, Office of Fiscal Services, Downtown Campus
Lori Contreras, payroll specialist, Payroll Office
Susana Errisuriz, administrative assistant, Office of Information Technology
Fred Weiss, director, Facilities Business Operations
Irene Maldonado, ex officio member
Robert Dickens, ex officio member
----------------------------
Read the FY 2010 Semi-Annual HUB Report at the Window on State Government website.
For more information, contact Irene Maldonado at 210-458-4068 or visit the UTSA HUB Program website.