Alumnus, former telecommunications exec to lead UTSA Alumni Programs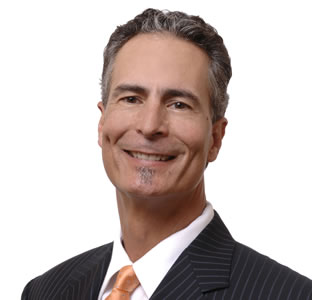 Share this Story
(April 2, 2010)--UTSA officials announced today Jim Mickey '78 will return to his alma mater as executive director of alumni programs effective April 15. Mickey joins UTSA after a 30-year career in telecommunications, first with AT&T (Southwestern Bell), then with Sprint and most recently as chief operating officer of Pocket Communications. He will lead the 3,500-member UTSA Alumni Association with plans to engage others from a potential base of more than 78,000 graduates worldwide.
"I really appreciate the depth of executive management experience and community involvement that Jim brings to UTSA," said Marjie French, vice president for university advancement. "I know that his enthusiasm for his alma mater will play a big role in reconnecting alumni to UTSA as we move to become a national research university."
Mickey will succeed Jane Burton, assistant vice president for alumni programs, who has led UTSA alumni since 2000 and will retire in June after a 33-year career with UTSA.
"I could not be more pleased with the choice," said Burton. "Jim is a dedicated alumnus, an outstanding business person and the right person at the right time to lead UTSA into its bright future."
Mickey has been involved with the UTSA Alumni Association, first as a volunteer and later as a board member since 1991, and in 2007 was honored as Alumnus of the Year.
"I am thrilled to join UTSA at this time to help our team shape the future for Alumni Programs. It is an honor to be selected by my alma mater and build on the legacy that Jane Burton created," said Mickey. "I look forward to the challenge and using the business experience I've gained over my career. It feels great to be back at UTSA."
In spite of a busy family and professional life, Mickey always found time for UTSA and some say he virtually invented Roadrunner Pride. When he was a student in the late 1970s, the Student Government Association held an election to name the university mascot with the two leading choices being the Armadillos and the Conquistadors. With approximately 10 days until the election, Mickey and a group of friends formed a campaign to get students behind the idea that UTSA should be the Roadrunners.
According to Mickey, Ron Hare, one of the leaders of the group, thought it would be a great idea to use the Warner Brothers roadrunner cartoon character. Perhaps naively, they wrote a letter to Warner Brothers to ask for permission to use the cartoon image -- but permission was granted and the rest is history.