UTSA Alumni Programs AuthorSpeak! features children's author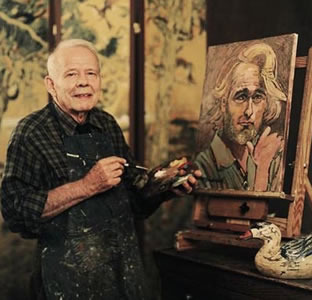 Share this Story
(April 23, 2010)--The UTSA Alumni Association will host AuthorSpeak! with Robert Quackenbush, popular author and illustrator of more than 170 books for young readers. The talk will be from 6 to 8 p.m., Thursday, May 13 in the home of Joyce and Richard Harris. Reservations are $10.
Quackenbush is the three-time winner of the American Flag Institute Award for outstanding contributions to children's literature and winner of an Edgar Allan Poe Special Award for best juvenile mystery. In April 1998, he received a Gradiva Award for his book "Batbaby," voted best children's book of the year by the National Association for the Advancement of Psychoanalysis. He resides in New York City with his wife and son Piet, who has been the inspiration for many of his stories.
Quackenbush's story characters are known all over the world. He is usually introduced to audiences of both children and adults as the father of Henry the Duck, Detective Mole, Miss Mallard, Pete Pack Rat, Sheriff Sally Gopher and many more.
AuthorSpeak! is a popular and casual evening gathering where a local or well-known author speaks to UTSA alumni and friends at the home of an alumnus. The author chats and signs his or her books, and refreshments are served.
To make a reservation for AuthorSpeak!, visit the UTSA Alumni Programs website.