UTSA music, art students collaborate on 18-hour multimedia piece April 21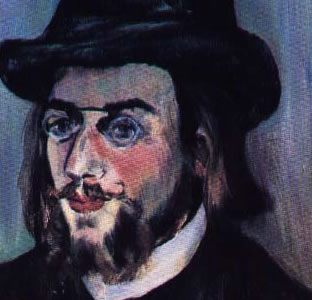 Share this Story
(April 19, 2010)--This Wednesday, April 21, UTSA music and art students will collaborate on an 18-hour performance of a composition by Eric Satie. Piano and photography students will present Eric Satie's piano work "Vexations" (1893) in a multimedia format. The performance will be outside the Arts Building Gallery near the Recital Hall entrance beginning at approximately 6 a.m. and finishing at approximately midnight.
Yes, you read that correctly -- an 18-hour performance! All are welcome to stop by to listen and watch for any given time period.
In the original score of "Vexations," Satie included the following comments to performers, "To play this motif 840 times in succession, it would be advisable to prepare oneself beforehand, in the deepest silence, by serious immobilities."
Several elements of "Vexations" are indeed vexing to the performers and audience: the ambiguous comments by the composer to play the motif 840 times (it is not directive but only suggestive), the monotony of repetition, the work's consistent use of unresolved dissonance, and the use of unnecessary and complex enharmonic spellings in notation that make the work harder to read.
The piano students have volunteered to perform in 30-minute increments in a relay race fashion. As one time slot completes, another student will take over for the next slot. The photographers will use the music and general concept of vexation as inspiration for stills that will be projected during the performance.
According to Wikipedia, Eric Satie (1866-1925) was a French composer and pianist. He was a colorful figure in the early 20th century Parisian avant-garde. His work was a precursor to later artistic movements such as minimalism, repetitive music and the Theater of the Absurd. He referred to himself as a "phonometrician" (meaning "someone who measures sounds"), preferring this designation to that of "musician" after having been called "a clumsy but subtle technician" in a book on contemporary French composers published in 1911.
In addition to his body of music, Satie also left a remarkable set of writings, having contributed work for a range of publications from the Dadaist 391 to the American Vanity Fair. Although in later life he prided himself on always publishing his work under his own name, in the late 19th century he appears to have used pseudonyms such as Virginie Lebeau and Francois de Paule in some of his published writings.
Join us and experience for yourself the mystery and monotony of "Vexations."
------------------------------
For more information, contact Courtney Crappell at 210-458-5331.