UTSA hosts mentoring training for community April 29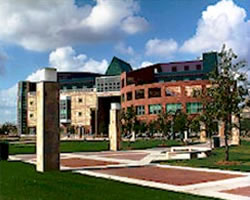 Share this Story
(April 22, 2010)--The UTSA Office of P-20 invites the community to attend a training session for the San Antonio Mentoring Forum at 9 a.m., Thursday, April 29 in the Buena Vista Street Building Assembly Room (1.338) at the UTSA Downtown Campus.
The session will feature a presentation "How Mentoring Relationships Can Help Build the 40 Developmental Assets in Children" by Denise Barkhurst, president and CEO of Big Brothers Big Sisters of South Texas.
The 40 developmental assets have been identified by the Search Institute, an independent nonprofit organization whose mission is to provide leadership, knowledge and resources to promote healthy children, youth and communities. The assets, recognized as critical factors for a young person's growth and development, offer a set of benchmarks for positive child and adolescent development into adulthood. Research shows that young people need to experience support, care and love from their families, neighbors and many others. The presentation will address how mentoring can help build these assets.
The San Antonio Mentoring Forum is a UTSA Office of P-20 Initiatives program and serves as an informal organization for mentoring organizations and mentoring advocates. It is a place where groups such as Communities in Schools, Big Brothers Big Sisters, school districts, faith-based organizations, businesses and other mentoring advocates come together to share mentoring information, promote mentoring awareness and foster collaboration in the mentoring community. The forum is a UTSA mentoring initiative and focuses on one-to-one mentoring for youth in Bexar County.
For more information, visit the San Antonio Mentoring Forum website or the UTSA Community Connection website. RSVP for this event by contacting Belinda Saldana at 210-458-2904.