Community volunteers are needed for Texas Folklife Festival June 11-13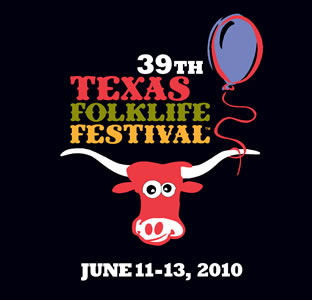 Share this Story
(May 13, 2010)--Preparations are underway for the 2010 Texas Folklife Festival, which will be June 11-13 at the Institute of Texan Cultures in downtown San Antonio. Volunteers from San Antonio and surrounding communities are needed.
"It is the volunteers who make the Texas Folklife Festival a successful event," said festival director JoAnn Andera. "From students needing service hours, to businesses giving time and effort back to the community, to everyday people who just want to celebrate our state's diversity and heritage, Folklife Festival volunteers are as important as our musicians, dancers, food preparers and craftsmen."
Festival volunteers assist at gate admissions, provide information to attendees throughout the festival grounds, serve as stagehands and elevator and dressing room monitors, and in a variety of other roles.
This year, the festival will use an online Volunteer Information Center system, allowing volunteers to view job descriptions, sign up for shifts and stay in contact with the festival volunteer office.
To volunteer, follow the instructions in the "Volunteer" section at the Texas Folklife Festival website. Groups and businesses can sign up by calling 210-458-2275. First-aid volunteers including RNs, LVNs and EMTs can register by phone at 210-458-2216, or e-mail tffvolunteer@utsa.edu.
Volunteers must attend an orientation session. Dates and times will be e-mailed to registered volunteers. For more information, contact the Texas Folklife Festival volunteer office at 210-458-2216 or tffvolunteer@utsa.edu.