UTSA's Richard Sifuentes is star small-business adviser in 79-county region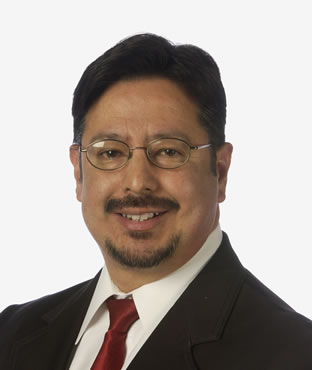 Share this Story
(May 24, 2010)--UTSA staff member Richard Sifuentes was honored as the 2010 State Star during the annual Small Business Week awards ceremony May 20 at the Buena Vista Theater on the Downtown Campus.
Sifuentes is one of nine individuals, small businesses and organizations recognized for excellence by the San Antonio district office of the U.S. Small Business Administration (SBA) and the South-West Texas Border SBDC Network at the UTSA Institute for Economic Development.
Sifuentes is a senior certified business adviser at the San Antonio Small Business Development Center (SBDC), a one-stop assistance center for prospective and current entrepreneurs that is hosted at UTSA. He also is active in the business community, serving on the board of directors of the South San Antonio Chamber of Commerce.
In fiscal year 2009 at the San Antonio SBDC, Sifuentes helped clients start or expand 39 businesses, create or retain almost 400 jobs, and access nearly $5 million in capital formation
"Richard does his job in a quiet and efficient manner without promoting the fact that he is accomplishing great things, but his productivity and engagement with clients, peers and community organizations tells the story," said Morrison Woods, director of the San Antonio SBDC.
The UTSA award ceremony is part of National Small Business Week, which has been proclaimed by the president of the United States every year since 1963 to recognize the contributions of small businesses to the economic wellbeing of America.
The UTSA Institute for Economic Development provides professional business consultation, technical training, and research and strategic-planning services to help establish and grow small businesses. The institute comprises 10 programs that serve the Texas-Mexico border area as well as regional, national and international outreach efforts. Together with federal, state and local governments and private businesses, the IED fosters economic and community development in support of UTSA's community engagement mission.