Free stargazing event is Friday, May 21 at UTSA Main Campus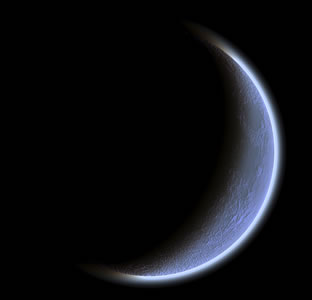 Share this Story
(May 21, 2010)--UTSA's faculty astronomers invite the community to the UTSA Main Campus this evening to enjoy "Friday Nights, Celestial Lights." The event is free and open to the public.
The evening begins with a 7:30 p.m. showing of the 1953 film "Invaders from Mars." The movie will be shown in Science Building Room 2.02.02.
The movie tells the story of a young boy who sees an alien spaceship land in a nearby field. His parents visit the landing site to investigate, but when they return their personalities are drastically altered. Frightened, the boy tells the police what has happened, but no one takes him seriously. Will he convince anyone that the human race is in danger?
At approximately 8:30 p.m., weather permitting, attendees can use UTSA's telescopes, including a 15-inch telescope and several 8-inch Cassegrain telescopes, to view the night sky. Night viewing will be from the fourth-floor patio of the Science Building, which is wheelchair accessible. If the sky is clear, the moon, Saturn and the globular cluster M13 in Hercules will be visible.
UTSA's monthly "Friday Nights, Celestial Lights" events began in 2009 as a celebration of the International Year of Astronomy, commemorating the 400th anniversary of Galileo Galilei using a telescope to observe the heavens. The series is sponsored by the UTSA Department of Physics and Astronomy.
For more information, contact Professor Eric Schlegel at 210-458-6425) or lecturer Mark Jurena at 210-458-4922.