Area technology accelerator initiative changes name to Startech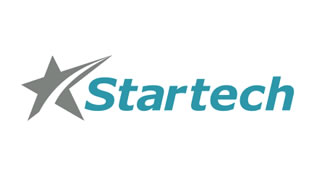 Share this Story
(May 18, 2010)--SATAI Network Foundation announced a name change to Startech Foundation and its website URL to www.startech1.org. The name was changed to align with the core focus of the organization and eliminate common issues associated with the past name. The company brand, services, operations and mission to inspire, create and grow technology companies remains the same.
"The organization has brand recognition throughout Texas and increasingly nationally and internationally," said Jim Poage, Startech president and CEO. "Our board of directors that represents a broad cross section of viewpoints felt it was time for a change. We are excited about the new name and logo. Our brand remains the same. We have been considering this change for over a year. A recent in-depth study we commissioned found a very strong identification and recognition of our major brand attributes of who we are, what we do and our mission, but a low correlation with the actual name."
The organization has a history and successful track record of helping technology commercialization throughout South Texas. Today, Startech advises clients on more than 20 sources of startup funding. The new name creates clear alignment with the core mission and services.
The acronym SATAI stood for San Antonio Technology Accelerator Initiative and was originally used when the organization formed in 1999. The organization was incorporated as a nonprofit in 2002 with initial funding by the City of San Antonio and named SATAI Network Foundation.
In 2005, SATAI became the host organization for the South Texas Regional Center for Innovation and Commercialization, and its service area expanded to include San Antonio and a 32-county region. Funding also expanded to include the City of San Antonio, Bexar County, Texas, UTSA, AT&T and many other corporate and private donors. The name Startech Foundation is effective immediately.
------------------------------
About Startech
Startech is a private nonprofit 501(c)(3) Texas corporation with the mission to inspire technology innovation and commercialization, create technology companies and grow them into viable businesses in the regional economy. Startech offers venture innovation, investment and collaborative services for entrepreneurs, investors, researchers, service providers and partners interested in technology innovation and commercialization.
The organization works closely with funding sources including the South Texas Angel Network, Texas Emerging Technology Fund, Venture Capital, SBIR and STTR grants, Microsoft BizSpark and others. From 2003 to 2009, Startech portfolio clients have raised more than $162 million in external financing. Startech receives financial support from the City of San Antonio, Bexar County, the State of Texas, The University of Texas at San Antonio, private companies, individuals and public institutions.