UTSA free stargazing and film event is Friday, June 18 at Main Campus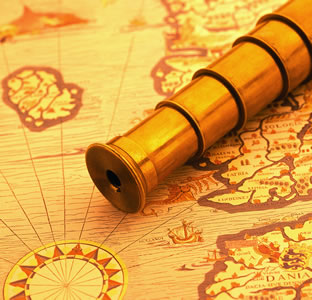 Share this Story
(June 17, 2010)--UTSA's faculty astronomers invite the community to the UTSA Main Campus at 7:30 p.m., Friday, June 18 to enjoy "Friday Nights, Celestial Lights." The family-friendly astronomy event is free and open to the public.
The evening begins with a 7:30 p.m. showing of the 1951 sci-fi film "Flight to Mars" in Science Building Room 2.02.02 on the Main Campus. Starring Cameron Mitchell, Arthur Franz, John Litel and Virginia Huston, the movie tells the story of a newspaper reporter and four intrepid American astronauts on their first flight to Mars. Their initial landing is less than successful, but the astronauts survive and uncover a sinister plot. Will the Martian natives who have an underground civilization help them escape?
At approximately 8:45 p.m., weather permitting, attendees can view the night sky using UTSA's 15-inch telescope and several 8-inch Cassegrain telescopes. Night viewing will be from the Science Building fourth-floor patio, which is wheelchair accessible.
Sponsored by the UTSA Department of Physics and Astronomy, the monthly series began in 2009 as a celebration of the International Year of Astronomy, commemorating the 400th anniversary of Galileo Galilei using a telescope to observe the heavens.
For more information, contact Eric Schlegel, UTSA Vaughan Family Professor, at 210-458-6425 or Mark Jurena, UTSA physics and astronomy lecture, at 210-458-4922.
"Friday Nights, Celestial Lights" events will be on hiatus in July and August for telescope maintenance. The series will resume Friday, Sept. 17.