UTSA Learning Communities common reading program features 'Farewell, My Subaru'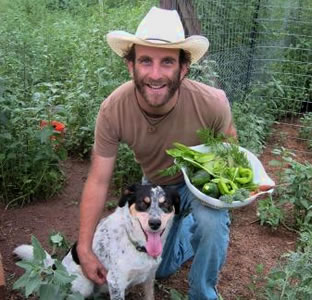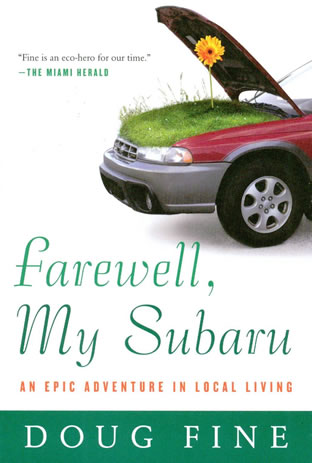 Share this Story
(June 25, 2010)--The UTSA Office of Learning Communities has extended the Summer Common Reading program to the entire freshman class -- and UTSA faculty and staff members. This year, the featured book is "Farewell, My Subaru" by Doug Fine, who will speak Aug. 23 at the UTSA Fall Convocation and meet the UTSA community at a reception.
"The Summer Common Reading program is an exciting academic initiative that will promote community engagement and student involvement," said UTSA President Ricardo Romo. "This will be a positive experience for all freshmen and a wonderful opportunity to empower our newest students in an academic setting. My hope is that the campus community will join us in this reading adventure."
"Farewell, My Subaru" is a humorous and captivating tale about Fine's efforts to lead a more environmentally friendly life and go green. The book has been translated into Chinese, Korean and other languages.
Fine began his career traveling to five continents with a backpack to do culturally insightful and funny stories as a freelancer for the Washington Post, U.S. News and World Report, Wired, National Public Radio and others. His travels inspired him to look for ways to live in sync with the ecosystem. Fine travels around the world speaking about his sustainability realizations and is a regular contributor of adventure and investigative features to National Public Radio.
New UTSA students will learn about the common reading program this summer in freshman orientation sessions and must read the book before classes begin in August. The book is available at the UTSA bookstores at the Main and Downtown campuses and is widely available online and at most public libraries. Students who can't afford the book can check it out from the Office of Learning Communities in Multidisciplinary Studies Building Room 1.02.04 on the Main Campus.
The common reading program is a joint venture of the Office of the Provost and the Office of the Vice President for Student Affairs. The goal is to foster a common academic environment among new students, along with faculty and staff members who interact with students. The program gives freshmen an opportunity to participate in an experience that allows them to relate to one another through a common text.
Learning Communities students will continue to discuss "Farewell, My Subaru" throughout the fall semester, and faculty and staff are encouraged to use or refer to the book in courses and at other events and activities. Embracing the program and book in classes helps demonstrate UTSA's commitment to the common reading experience.
------------------------------
For more information, visit the UTSA Learning Communities website or contact Julie Fisher at 210-458-7509.