UTSA lecturers teach Harlandale ISD students about solar energy and sound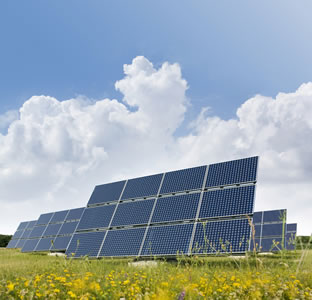 Share this Story
(June 4, 2010)--For Aneta Koynova, UTSA senior physics and astronomy lecturer, the advantages offered by solar energy are undisputable. Its lack of pollution and carbon dioxide emissions make it a completely sustainable energy source. And, according to some experts, because enough solar energy hits the sunny side of the planet in one day to meet our energy needs for 27 years, we do not have to worry about an energy crisis for the next five billion years. We just have to find an efficient way to harness it.
On May 21, Koynova, physics and astronomy laboratory supervisor James Benson and undergraduate physics major Armando Obledo taught first through fifth graders in the Harlandale ISD how solar energy works. They put the theory into practice at the Harlandale ISD Spring Fling Math and Science Festival. Using simple solar toy car kits, the scientists demonstrated how solar cells provide power.
"You should have seen the kids' eyes light up when they brought out the little cars," said Tamara Slechta, Harlandale ISD's gifted and talented student facilitator. "They were even more excited when they saw the cars could be powered by the light from a single light bulb."
Ichishiro Konno, UTSA physics and astronomy senior lecturer, also attended the festival. His presentations focused on refraction indices and sounds waves. In one presentation, Konno submerged a glass in oil to demonstrate how it disappears because the glass and the oil have the same index of refraction. In another presentation, he sprinkled salt over a plastic-wrapped bowl and asked the young students to make a loud sound over the salt. The amazed students watched as the salt made sound wave patterns.
"During Dr. Konno's presentation, the children got to learn about sound waves in an energetic and entertaining way that included lots of yelling," said Slechta. "The kids loved it -- no 'inside voice' for once! Harlandale ISD truly appreciates UTSA's dedication to math and science and its willingness to inspire future mathematicians and scientists."