UT System officials announce strategic realignment of system administration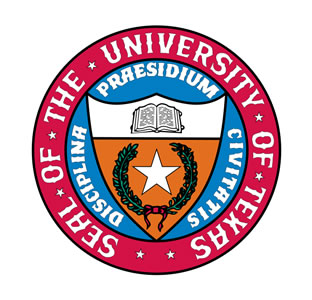 Share this Story
(June 2, 2010)--A strategic realignment of University of Texas System administration offices and personnel to better position the system to support long-term goals and to serve its mission to deliver excellence in education to the citizens of Texas was announced June 2 by UT System Chancellor Francisco G. Cigarroa, M.D. The action is aimed at allocating resources to mission-critical services and innovations in support of the nine academic and six health institutions while also identifying additional cost-containment measures and efficiencies.
"While I believe the UT System offers extraordinary value and service, it is always important to look to the future and challenge ourselves to engage in continuous-improvement opportunities," said Cigarroa. "In my vision statement presented to the Board of Regents last August, I stated we must embody a spirit of creative renewal and continual improvement to maximize excellence and productivity in our mission. And, coupled with the current economic climate, the UT System and UT institutions must implement efficiencies, wean programs which have successfully fulfilled their purpose and look to the future. This strategic reorganization plan accomplishes these goals."
The reorganization plan will result in a reduction in force of 19 full-time positions and includes the elimination of some executive offices and positions, the consolidation of others and a reallocation of resources into strategic areas. As units are consolidated across the UT System, additional efficiencies will be achieved.
"While a reduction in force is always difficult, I believe it is incumbent on the UT System to continually maximize our organizational effectiveness aimed at benefitting the students of Texas entrusted to us," Cigarroa said. "We must lead in accountability, transparency and stewardship of our resources such that we can assure that we remain a vibrant institution of the first class."
This reduction in force is in addition to the recent transfer of the Institute for Public School Initiatives to the College of Education at UT Austin and the recent announcement of the system reorganization of its distance education and online learning office, which results in a total reduction of 119 full-time equivalent positions of the UT System administration.
The realignment of personnel and offices is effective Sept. 1 and is anticipated to generate $2.2 million in recurrent cost savings. (Download a summary of the reduction in force.)
As part of the strategic realignment, the UT System will further emphasize the UT institutions' efforts to commercialize new discoveries and inventions.
"This reallocation of resources will place a special emphasis on commercialization," Cigarroa said. "The UT System will be in a better position to provide stronger 'value-added' assistance to the academic and health institutions and will further enhance the State of Texas' position as a national leader in conducting groundbreaking research and transferring discoveries to the marketplace," Cigarroa added.
The reorganization plan for the UT System Administration builds on endeavors by the UT System and its 15 institutions that have been actively cutting costs for several years with ongoing initiatives such as sharing business and information technology operations, refinancing bond debt, and leveraging purchasing strength for medical equipment and supplies that has already saved $210 million in the past six years. And, the UT System and the 15 institutions announced in February plans to address an estimated $175.3 million in cuts as part of the state's mandate to reduce state appropriations for the current biennium by 5 percent.
------------------------------
Serving the educational and health care needs of Texans for more than 125 years, the University of Texas System is one of the nation's largest higher education systems with nine academic campuses and six health institutions. The UT System has an annual operating budget of $11.9 billion (FY 2010) including $2.5 billion in sponsored programs funded by federal, state, local and private sources.
Preliminary student enrollment exceeded 202,000 in the 2009 academic year. The UT System confers more than one-third of the state's undergraduate degrees and educates nearly three-fourths of the state's health care professionals annually. With more than 84,000 employees, the UT System is one of the largest employers in the state.
For more information, contact Randa Safady or Anthony DeBruyn at 512-499-4363.