UTSA Minority Business Enterprise Center ranked No. 1 nationally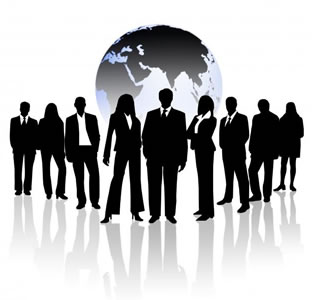 Share this Story
(July 22, 2010)--The San Antonio Minority Business Enterprise (MBEC) received the National Outstanding Performance Award for its 2009 economic development results. MBEC is one of 11 centers and programs that comprise the UTSA Institute for Economic Development.
The U.S. Department of Commerce Minority Business Development Agency recognized the local center for its outstanding overall performance in numbers of new clients, jobs created, financial transactions, contracts awarded and increase in sales, among other factors.
The local MBEC, one of 46 similar centers around the country, uses a one-on-one intensive consulting approach to assist with the expansion and development of minority-owned firms. In San Antonio, the center has been active since 1982, serving well over 3,000 clients throughout its history.
In 2009, San Antonio MBEC clients secured more than $23 million in contracts and procurements, $22 million in financial transactions, posted an increase in sales of almost $2 million and created 252 jobs. The center's staff added nearly 200 new clients to the MBEC roster and recorded more than 3,500 consulting hours.
"I want to thank all our stakeholders for making us reach to the top spot nationwide, especially UTSA and the Institute for Economic Development for facilitating resources and support, as well as my staff for all their hard work," said Orestes Hubbard, director of the San Antonio Minority Business Enterprise Center. "We look forward to helping our clients achieve even more success in 2010 and beyond."
Client Willie Ng of Blue Armor Security Services Inc. is one example of an MBEC success story. With the financial and marketing advising of MBEC staff, Ng's small business went from two to 88 employees over four years.
"The UTSA Minority Business Enterprise Center helped me write my initial business plan, research the competition, arrange financing and grow my company," Ng said.
MBEC's national ranking is emblematic of the Institute for Economic Development's record of success, according to Robert McKinley, UTSA associate vice president for economic development. "Our formula for excellence is to achieve top-tier performance versus our peers across the nation for each program, then sustain that competitive level year-after-year," said McKinley. "Similar comparisons would place six of our 11 programs in their respective top-performance tiers nationally, making the Institute for Economic Development a Center of Excellence at UTSA."