UTSA Center for Infrastructure Assurance and Security receives Air Force award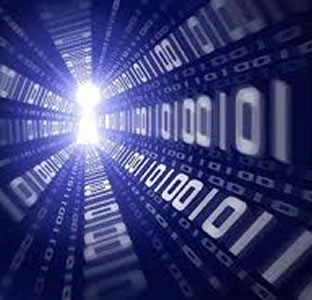 Share this Story
(July 22, 2010)--The UTSA Institute for Cyber Security-Center for Infrastructure Assurance and Security (ICS-CIAS) was selected to receive the Air Force Association 2010 Hoyt S. Vandenberg Award for its role in developing Cyber Patriot , the world's largest high school cyber security competition. Established in 1948 to recognize the most outstanding contributions in aerospace education, the Vandenberg award is one of the Air Force Association highest honors.
UTSA's ICS-CIAS will share the 2010 award with Northrop Grumman and Science Applications International Corp. (SAIC), partners that also support the Air Force Association's Cyber Patriot competition. The annual competition, based on the ICS-CIAS National Collegiate Cyber Defense Competition, engages savvy computer science students and educates them in cyber security principles and tactics as a way of introducing them to cyber security careers.
To prepare for the competition, teams of students train to establish secure networks and ward off hostile attacks. During competition, students are scored according to how quickly and effectively they establish and maintain their secure networks.
The Vandenberg award will be presented Sept. 14 at the Air Force Association Air and Space Conference in National Harbor, Md. At that time, ICS-CIAS will be recognized for providing the academic component of the Cyber Patriot competition, and SAIC will be recognized for providing its patent-pending CyberNEXS platform, the engine that drives the competition. Northrop Grumman will be recognized for supporting the competition's growth to schools across the country.
"The Vandenberg Award is a rather significant award, and we are excited to be a part of the team that won it," said Greg White, ICS-CIAS director. "By establishing Cyber Patriot, the Air Force Association has taken key steps to meet the nation future need for talented and successful security professionals. It is a critical initiative we are proud to support."
The Institute for Cyber Security-Center for Infrastructure Assurance and Security is the nonprofit operational arm of UTSA's information assurance program. The center leverages San Antonio's infrastructure assurance and security strengths as part of the solution to the nation's homeland security needs and deficit of security talent and resources. Over the last seven years, the center has conducted comprehensive security training exercises and educational programs to help communities better understand how to detect security threats and protect their critical infrastructure and services from those threats. Each April, the center administers the National Collegiate Cyber Defense Competition, the nation's largest security-themed competition for college students.