UTSA's Center for Infrastructure Assurance & Security Dedicates New Facility at July 9 Open House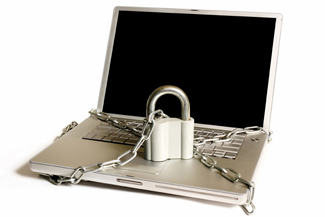 Share this Story
(July 5, 2010)--The nation's leading cyber security training facility, UTSA's Institute for Cyber Security-Center for Infrastructure Assurance and Security (ICS-CIAS), has a new home.
On Friday, July 9, university officials, U.S. Rep. Ciro D. Rodriguez (D-San Antonio), city leaders and the business community will gather at a ribbon cutting for the CIAS' new facility, located at 4350 Lockhill Selma Rd., Suite 100, San Antonio, Texas 78249.
Congressman Rodriguez will deliver remarks at the ribbon cutting, which is scheduled at 3 p.m. and will be followed by an open house from 4 to 5 p.m.
"The growth of the ICS-CIAS reflects the great support the center has received from Congress, the Department of Homeland Security, the Department of Defense, the City of San Antonio, the Greater San Antonio Chamber of Commerce and the business community," said Greg White, ICS-CIAS director.
"This new location gives us the opportunity to grow our security training and exercise programs and our National Collegiate Cyber Defense Competition, which identifies and nurtures new talent for the security industry."
The ICS-CIAS is the nonprofit operational arm of UTSA's Information Assurance program and is a part of the university's Institute for Cyber Security. It leverages San Antonio's Infrastructure Assurance and Security strengths as part of the solution to the nation's Homeland Security needs and deficit of security talent and resources.
Over the past seven years, the ICS-CIAS has conducted comprehensive security training exercises and educational programs to help communities better understand how to detect security threats and protect their critical infrastructure and services from those threats.
The programs are funded by a Department of Homeland Security grant provided to the ICS-CIAS for the purpose of delivering community cyber security exercises as stated in U.S. House Resolution 2638.
In 2004, the ICS-CIAS founded the National Collegiate Cyber Defense Competition, the nation's largest cyber security competition for college students. The hands-on competition requires students to run a fictitious business while warding off cyber attacks.
Recently, on June 28, Congress passed House Resolution 1244 to commend the CIAS for its development of the National Collegiate Cyber Defense Competition (NCCDC), the competition's role in promoting cyber security curricula in institutions of higher education, and the efforts of UTSA and the greater San Antonio area to promote the cyber security industry in Texas.