Prefreshmen Engineering Program summer closing ceremony is July 30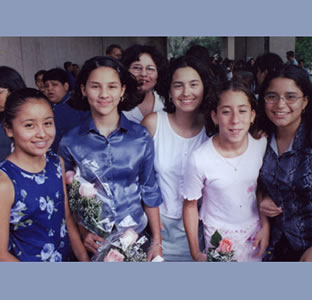 Share this Story
(July 27, 2010)--This summer's closing ceremony for the San Antonio Prefreshman Engineering Program (PREP) will celebrate the 32nd class of aspiring engineers. Presenting the keynote address, astronaut and electrical engineer Jose Moreno Hernandez will discuss his career and flight in space last year. The ceremony for PREP students and their families is 1 p.m. July 30 in the Convocation Center on the UTSA Main Campus.
PREP is an academically intense, seven-week program that teaches middle and high school students abstract reasoning and problem-solving skills to introduce them to careers in engineering and related fields.
In 2001, Hernandez began working at the Johnson Space Center in Houston. In 2004, he was chosen for astronaut training, which he completed in 2006. Last summer, he took his first trip into space on NASA's STS-128 Space Shuttle mission, making history as the first astronaut to Tweet from space in Spanish.
Between 3,500 and 4,000 participants are expected to gather for the PREP closing ceremony. PREP will recognize graduates who completed three to four years in the program, many of whom will receive scholarships from local two-year colleges and four-year universities. Last year, PREP students earned more than $1 million in scholarships to attend Texas schools and major in science, engineering, technology and mathematics.
Additionally, San Antonio Mayor Julian Castro will attend the event along with leaders from the San Antonio Water System. They will present PREP with a $100,000 sponsorship check to support the program's continued operation.
PREP began in 1979 at one venue with 44 students. The program now spans five years including PREP I, II, III and IV as well as University PREP (UPREP), which is for college credit. PREP's combined programs serve 1,375 students at nine locations in San Antonio, approximately 2,600 students in other Texas cities and approximately 500 students in other states.