Texas Public Radio interview with president, provost to air Monday, July 26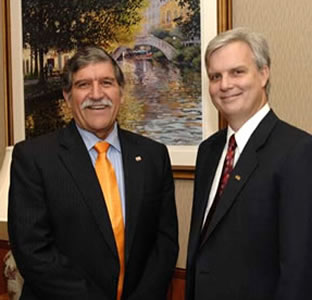 Share this Story
(July 23, 2010)--UTSA President Ricardo Romo and Provost and Vice President for Academic Affairs John Frederick will be featured guests on the Texas Public Radio show "The Source" at 12:30 p.m., Monday, July 26.
Romo and Frederick will talk about the university's bid to become Texas' next Tier One institution and what it could mean for economic development in San Antonio.
Their taped interview with host Terry Gildea will air on KSTX 89.1 FM. The show also can be heard online on the TPR website. The archived broadcast will be available online following the show.