Learn about historic home restoration at Aug. 20-21, Aug. 28 workshops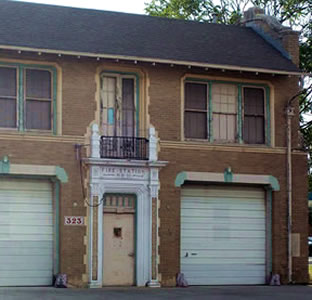 Share this Story
(Aug. 19, 2010)--Homeowners, contractors and UTSA students and faculty are invited to learn about restoration efforts during two upcoming events -- the Historic Window Workshop, Aug. 20-21, and the Historic Homeowner Fair, Aug. 28).
The Historic Window Workshop is 9 a.m.-4 p.m., Friday and Saturday, Aug. 20-21 at Firehouse No. 11 at 232 Frio St. The cost for the two-day session is $150 for students with a valid ID and $395 for contractors. Certification in wood window restoration will be given upon completion of the workshop.
The workshop will gives participants classroom instruction and hands-on experience restoring, reassembling and hanging windows of the historic firehouse built in 1925. The UTSA College of Architecture, in conjunction with ARTchitectural Interiors, the San Antonio Office of Historic Preservation and Alamo Hardwoods Inc., will host the two-day session teaching the basics of wood window care and rehabilitation.
The hands-on portion will be taught by Victor Salas, expert craftsman and owner of ARTchitectural Interiors, a custom wood and metalwork design company in San Antonio.
Homeowners can sign up for the Friday session, which costs $195, or join students and contractors for the two-day session. Registration forms are available at the City of San Antonio Office of Historic Preservation website. For more information, contact Elizabeth Porterfield at 210-207-3327.
If you are restoring a house, then the Historic Homeowner Fair could be for you. UTSA College of Architecture faculty members will conduct sessions during this second-annual event from 9 a.m. to 2 p.m., Saturday, Aug. 28, at the Municipal Auditorium.
UTSA faculty Bill Dupont, Sue Ann Pemberton and Rick Lewis will join preservation experts in helping owners of older homes understand the basics of researching properties, making "green" repairs, landscaping, building additions to historic homes and making wood windows more energy efficient. Homeowners are encouraged to bring photos and site plans of their projects. Children's activities and refreshments will be provided.
For more information about the historic fair, contact the San Antonio Historic Preservation Office at 210-207-1496 or e-mail OHP@sanantonio.gov.