Got your permit? New UTSA parking permit must be displayed Aug. 21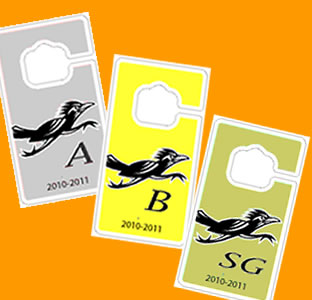 Share this Story
(Aug. 3, 2010)--If you haven't ordered your UTSA parking permit for the new academic year, now is the time! Last year's permits expire Aug. 20, and 2010-2011 permits must be in your car Aug. 21 -- or you could be ticketed.
>> Order your permit 24/7 by logging on to the ASAP information system.
Permits are mailed to the residence address that the purchaser lists on the online application. Because a vendor mails the permit directly to the purchaser, allow three to five working days to receive it.
"Our online ordering system is convenient and easy, and we appreciate your cooperation as we strive to provide the best possible experience for our customers," said Jane Wilcox, UTSA director of business auxiliary services. "We encourage you to order your permit now and avoid a last-minute rush."
Students can have the permit added to their tuition and fees bill.
Students, faculty and staff members can purchase permits by VISA, MasterCard, Discover and American Express credit card or e-check.
Faculty and staff can use payroll deduction on a pre-tax or post-tax basis.
For more information, visit the UTSA Business Auxiliary Services website, e-mail parking@utsa.edu or call 210-458-PARK (7275).
UTSA Business Auxiliary Services manages parking, transportation, dining and catering, bookstore, vending, copier and UTSACard services with the goal of providing the highest level of quality, value, innovation and excellence for UTSA students, faculty, staff and visitors.
------------------------------
Contact IT Support Services for PIN assistance
When logging on to order your permit, if you do not remember your PIN and you created a question and answer, enter your UTSA ID in the "User ID" field and click the button "Forgot PIN?" Do this before the third attempt to log in or you will be locked out. If you are locked out, call IT Support Services at 210-458-5538.